Skip to product information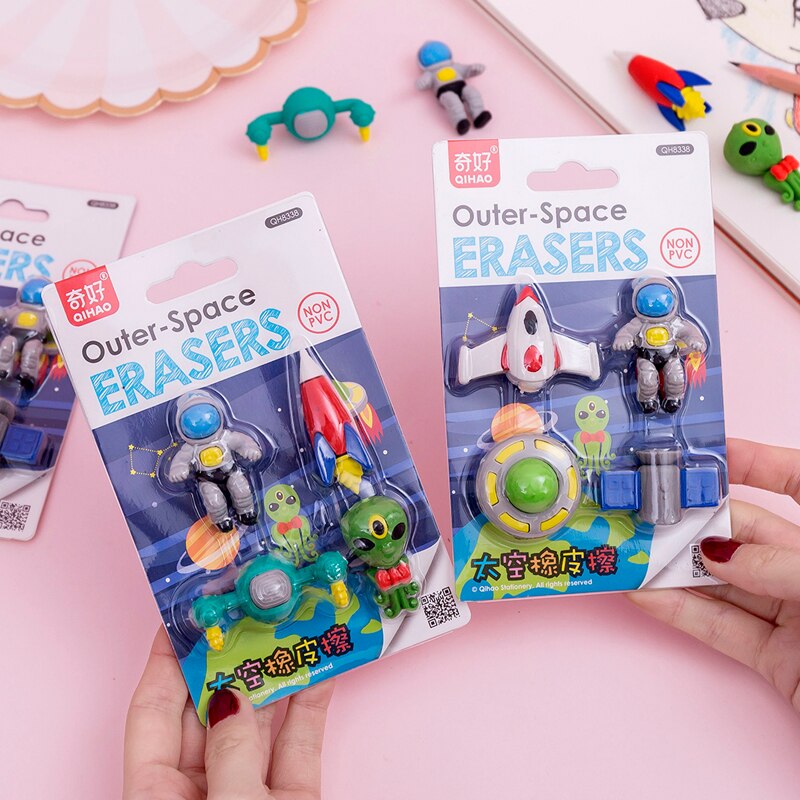 Outer Space Eraser
Sale price
₹ 59
Regular price
₹ 99
Estimated delivery:

Sep 25 - Sep 29

Free shipping on all orders above ₹ 999
🔥 Hurry up! Sale ends in:
Dimensions- L 14.5 x B 19.5 cm
Outer Space Eraser: Blast off into the world of creativity with the Outer Space Eraser, a unique eraser inspired by the wonders of the cosmos.

Galactic Design: Featuring a captivating outer space theme, this eraser showcases planets, stars, and rockets, making it an engaging and visually appealing addition to your stationery collection.

Effective Erasing: Despite its cosmic appearance, this eraser is a high-quality tool that effectively removes pencil marks, ensuring your work remains pristine and error-free.

Durable and Reliable: Crafted from durable materials, the Outer Space Eraser is designed to withstand numerous erasing tasks, making it a dependable companion for both students and professionals.

Imagination Unleashed: Ideal for all ages, this eraser sparks creativity and imagination, making it a fun and educational tool for kids and a charming accessory for space enthusiasts of any age.
Guarantee safe & secure checkout